Boston Globe Travel Show for (Almost) Free!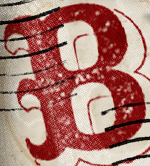 Awhile back I posted here about getting into the Boston Globe Travel Show for free. Turns out that was for the trade conference during the day on Friday Feb 19th, not the travel show for regular consumers like you and me that runs from the evening of Friday, February 19 to Sunday, February 21 at the Seaport World Trade Center in Boston. Sorry about the confusion there.
All is not lost though as I still have a bargain for you. It's a half-price discount for the show. While everyone else will be paying $10 to get in, you'll be coasting through the turnstiles having only paid $5. Not too shabby.
Register here and enter the coupon code: BNALL2010
Once again, if you're heading to Boston for the travel show, or anytime for that matter, check out the latest deals to Boston for flights, hotels and packages.
Comments
Great, thank you so much for discount.
No Workie
It does work, Clippah. The discount is applied a couple of steps into the purchase process (but before you have to enter your CC details)
Hi,
Great presentation at the show. Just following up on my notes, I was looking for the link to your power points and the directions to post connections. Many thanks!
Suzanne
What is BootBlog?
BootBlog is the company blog of the
BootsnAll Travel Network
, a company that has been connecting travellers since 1998. Our goal is to inspire, educate and cultivate an organic community of independent travellers. But what does that mean? Well, we love to travel and we love to connect other travellers who have the desire to get out and see this great world of ours. BootBlog will showcase what is going on around the office, around the company and within our community of travellers.
Top Categories
Featured Post
BootsnAll Launches Traveler Connect Facebook App
BootsnAll Travel Network is launching a Facebook application to connect travelers.
Portland, Oregon June 21, 2010
-- BootsnAll Travel Network has created a Facebook application --
BootsnAll Traveler Connect
-- that helps connect travelers. The app lets you find other travelers going to the same place you are, or connect with locals living there. Users can ask travel questions, arrange … [
Read more
]
Member Spotlight
BootsnAll Member Bideshi in Portland
It's been awhile since we had a BootsnAll member stop by the office. However, thank to a
recent post
on the message boards wondering where the Boots Crew were these days, we managed to arrange lunch with
Bideshi
, aka Mike (blue shirt below).
With a couple of stints working in South … [
Read more
]
Events
Boston Globe Travel Show for (Almost) Free!
Awhile back I posted here about getting into the
Boston Globe Travel Show for free
. Turns out that was for the trade conference during the day on Friday Feb 19th, not the travel show for regular consumers like you and me that runs from the
evening
of Friday, February 19 to … [
Read more
]
BnA on Twitter
Archives
We Recommend: