Contribute to BootsnAll in 2011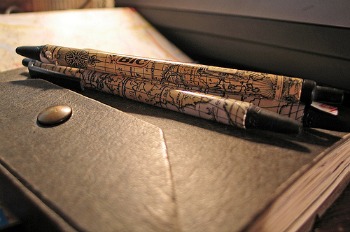 Here at BootsnAll, a big part of what we do is providing travelers with great travel tips, ideas, advice and inspiration. In the past year, we've covered  everything from hitch-hiking in Southern Africa to underrated US cities you should visit to ways to find luxury travel deals. This year we want to publish more great stories – stories that make you want to hop on a plane, stories that help you save money, stories that introduce you to new travel resources, stories that open you up to a different culture or a different way of traveling, and stories that help you have a better, deeper, and more authentic travel experience.
But we can't do it alone. While we're thrilled to have worked with (and hope to continue to work with) a great team of contributors in 2010, we're always looking for submissions from travel writers with whom we've not previously worked. Whether you've written for BootsnAll in the past or not, if you have a great idea for a travel story, we'd love to hear from you.
Check out our best of BootsnAll travel stories from 2010 and take a peek at the best how-to travel articles to get a feel for what we publish. Then browse our writers' page, which goes into further detail on what we're looking for, includes an editorial calendar so you'll know what topics we're looking for stories about each week, and explains how to submit stories once you have an idea to pitch.
We're looking forward to reading your travel tales and tips in 2011!
Photo by retro traveler
What is BootBlog?
BootBlog is the company blog of the
BootsnAll Travel Network
, a company that has been connecting travellers since 1998. Our goal is to inspire, educate and cultivate an organic community of independent travellers. But what does that mean? Well, we love to travel and we love to connect other travellers who have the desire to get out and see this great world of ours. BootBlog will showcase what is going on around the office, around the company and within our community of travellers.
Top Categories
Featured Post
BootsnAll Launches Traveler Connect Facebook App
BootsnAll Travel Network is launching a Facebook application to connect travelers.
Portland, Oregon June 21, 2010
-- BootsnAll Travel Network has created a Facebook application --
BootsnAll Traveler Connect
-- that helps connect travelers. The app lets you find other travelers going to the same place you are, or connect with locals living there. Users can ask travel questions, arrange … [
Read more
]
Member Spotlight
BootsnAll Member Bideshi in Portland
It's been awhile since we had a BootsnAll member stop by the office. However, thank to a
recent post
on the message boards wondering where the Boots Crew were these days, we managed to arrange lunch with
Bideshi
, aka Mike (blue shirt below).
With a couple of stints working in South … [
Read more
]
Events
Boston Globe Travel Show for (Almost) Free!
Awhile back I posted here about getting into the
Boston Globe Travel Show for free
. Turns out that was for the trade conference during the day on Friday Feb 19th, not the travel show for regular consumers like you and me that runs from the
evening
of Friday, February 19 to … [
Read more
]
BnA on Twitter
Archives
We Recommend: